Planting Time! Join Us for a Green Lake Work Party at 9 am Saturday, February 8

Hello Stewards!
If it's February, it's planting time.  We will be planting this weekend…sword fern, fringecup, redwood sorrel among other groundcovers. Hope to see you.
If you arrive late, follow the Event signs to find the work site: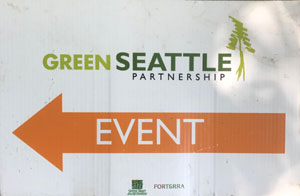 Date: February 8, 2020
Time: 9 am to 12 noon
Meet: Beside the Aqua Theater at the east end of the Small Craft Center (5900 West Green Lake Way North)
Dress for the weather and the dirty work, wear close-toed shoes and bring a bottle of water.
RSVP at hutcheson@seanet.com
or go to the Green Seattle Partnership website to sign up:
https://seattle.greencitypartnerships.org/event/16631/
Questions? Rob Hutcheson at 206 854-1654