Green Lake Work Party Saturday morning July 10, 9AM to 11AM

Hello Stewards…
Happy July! Hope this email finds you well and staying cool!
We are posting the July work party, limited to ten volunteers, for the second Saturday in July, (7/10/21) from 9 am to 11am.
I know that there have been some expected changes with King County guidelines and we will let you know if we heard and what the changes mean for work parties from Green Seattle Partnership.
As usual:
If you arrive late, follow the Event signs to find the work site: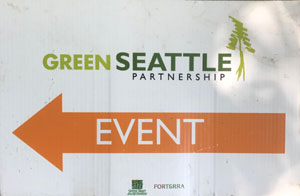 Date: July 10, 2021
Time: 9 am to 11 am
Meet: Beside the Aqua Theater at the east end of the Small Craft Center (5900 West Green Lake Way North)
Dress for the weather and the dirty work, wear close-toed shoes and bring a bottle of water.
Hope to see you there!
Questions?
Dan Kujawinski (773) 629.2516 or danielkujawinski@gmail.com

Our mailing address is:
greenlakestewards@gmail.com