Beech Catkins Plus Volunteers!  Come Join Us at the
Green Lake Work Party Saturday April 13 at 9 AM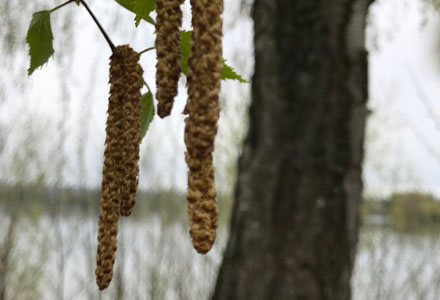 Nothing says spring like an explosion of beech catkins and an eruption of volunteers at a Green Lake Work Party.   Join us.  We will be weeding and mulching our westside restoration area just a stroll north of the Small Craft Center.
Date: April 13, 2019
Time: 9AM – NOON
Meet: East End of the Small Craft Center Docks
(near the old Aqua Theater and the Pitch and Putt Golf Course)
As usual, this will be dirty work, dress appropriately.  Wear close-toed shoes. Bring a bottle of water.
Can you make it?
RSVP at  hutcheson@seanet.com 
or go to the Green Seattle Partnership website to sign up:  https://seattle.greencitypartnerships.org/event/15365/#None
Questions? Rob Hutcheson at 206 854-1654
Our mailing address is: greenlakestewards@gmail.com